Best Microsoft Access Programmer Portland OR
by Mercury Things to Do Staff
---
Jump to:
Friday
|
Saturday
|
Sunday
---
Friday, Aug 16
Taj Mahal, Marc Cohn, the Blind Boys of Alabama
When I got my first turntable, my mom came into my room and, ceremoniously, handed me a copy of Taj Mahal's 1969 double album Giant Step/De Ole Folks at Home. "This is a good album," she said, "Put this on." As a person who, even as a preteen, couldn't focus on one genre, I was immediately drawn to the album's variety. It was idiosyncratic and playful, the work of a singular artist doing whatever he wanted. Listening to Giant Step today, on its 50th anniversary, its best songs seem to have only grown more striking, more transcendent. "Ain't Gwine Whistle Dixie Anymo'," "Giant Step," and "Further on Down the Road (You Will Accompany Me)" are some of the most underrated songs of the '60s. But it's the bargain basement jug-band joy of "Cakewalk Into Town" from 1972's Recycling the Blues & Other Related Stuff that I always come back to. The song is arguably a precursor to everyone from Tom Waits to Beat Happening to Willis Earl Beal. Live, you never know what to expect. The one time my mom saw him in the late '70s, he played reggae songs. When I saw him in high school, he played solo piano and told stories. He won't necessarily perform the songs you want to hear, but embraces the moment, putting on a performance you aren't likely to forget. (Fri Aug 16, 7 pm, Oregon Zoo, $39.50-99.50, all ages) JOSHUA JAMES AMBERSON
Dundee Lodge Campout Vol. II
If the robust second year of the Dundee Lodge Campout is any indication, this fresh music and camping fest might be around for a while. The second installment delivers a more expansive lineup of artists, including representatives from Portland and beyond. Nestled in the bucolic confines of Gaston, the two-day event welcomes Marisa Anderson, Lavender Flu, Nasalrod, and Møtrik to the revelry, which also includes art installations, a sound bath, full bar, food carts, and nearby swimming and hiking trails. DJs Just Dave, Cuica, and Kevin Failure fill the gaps between the more than 20 bands performing. (Fri-Sat Aug 16-17, 3 pm, Dundee Lodge, $25-60, all ages) RYAN J. PRADO
Pink Martini, China Forbes, Storm Large, Booker T's Stax Revue
While both Pink Martini with China Forbes and Storm Large are legitimate local legends, and for good reason, it seems a little like the lede is getting buried here: Booker T. Jones is responsible for so many soul classics, and his Stax Revue runs those classics down. The poster touts an evening of "summer fun" and if there's an ounce of soul in your body, Booker T is going to make good on that poster's promise all by himself. (Fri Aug 16, 6:30 pm, Edgefield, $45-99, all ages)
Meernaa, Brown Calculus, Sama Dams
The rising Oakland-based outfit headed up by singer/songwriter Carly Bond brings their shape-shifting blend of R&B and indie rock up the coast for an intimate Portland show supporting their debut full-length, Heart Hunger. Like-minded locals Brown Calculus and Sama Dams round out the bill. (Fri Aug 17, 9:30 pm, Bunk Bar, $12)
Broke Gravy, The Siren Theater's Improv Giants
Portland's own Chris Williams, Eric Simons, and Leon Anderson (AKA Broke Gravy) link up with the Siren Giants (featuring Shelley McLendon, Tyler Quinn, Nicholas Kessler, and more) to bring a night of local improv to the Siren stage. (Fri Aug 16, 8 pm, Siren Theater, $10-15)
King Gizzard & the Lizard Wizard, Stonefield, ORB
Australia's King Gizzard and the Lizard Wizard are an explosive psych-pop juggernaut that combines Thee Oh Sees' aggressively raw work ethic with the Flaming Lips' visionary shape shifting. Fronting this malevolent maelstrom of sound is the charismatic Stu Mackenzie, whose caveman strums and snarls teeter constantly on the brink of chaos. (Fri Aug 16, 9 pm, Roseland, $38.50-58.50, all ages)
Shamarr Allen
The in-demand New Orleans-based vocalist and trumpeter heads up a Friday-night dance party at Mississippi Studios with his up-tempo blend of jazz, hip-hop, rock, funk rhythms, and blues. (Fri Aug 16, 9 pm, Mississippi Studios, $12-15)
Bath Night
Sean McGrath's sketch show returns to Portland after a four-year break with an all-new show, a mostly-new cast, and some surprising silliness in store for local comedy fans. (Fri-Sat Aug 16-17, 8 pm, Portland Playhouse, $18, through Aug 31)
Rose City Rollers: Rose City Wreckers vs. Storm City
Roller derby action returns to Portland, with the Rose City Wreckers taking on Storm City in a Friday night bout at the Hangar. (Fri Aug 16, 8 pm, The Hangar at Oaks Park, $15-22, all ages)
Brendan Schaub
Helium hosts a weekend of shows with former UFC heavyweight Brendan "Big Brown" Schaub, co-host of The Fighter & The Kid podcast along with comedian Bryan Callen, and a fledgling stand-up in his own right. (Fri-Sat Aug 16-17, 7:30 pm & 10 pm, Helium Comedy Club, $25-30)
---
Saturday, Aug 17
Herbie Hancock & Kamasi Washington
Saxophonist/producer/bandleader Kamasi Washington is one of the most renowned contemporary jazz musicians working today. Known mostly for his sometimes-smooth and sometimes-erratic stylings on the tenor sax, Washington has ascended into the realm of world-class artistry; both his studio debut The Epic and its follow-up Heaven and Earth received universal acclaim, and he's played on an array of important works, like Kendrick Lamar's To Pimp a Butterfly, You're Dead by jazz fusion artist Flying Lotus, as well as Thundercat's heartbreak-y space-funk single, "Them Changes." Now he's on tour with veteran jazz pianist Herbie Hancock, who helped redefine the role of the jazz rhythm section and has gone on to have one of the most illustrious jazz careers of all time. More recently, Hancock has also worked with Thundercat and Flying Lotus, as well as hip-hop fusionist Robert Glasper. Together, Hancock and Washington are helping shape the future of jazz through collaboration, innovation, and genre fluidity. (Sat Aug 17, 7 pm, Oregon Zoo, $42.50-102.50, all ages) JENNI MOORE
Weyes Blood, Dustin Wong
As improbable as it might seem for a '70s-obsessed, easy-listening crooner to thrive in the 2010s, nostalgia is a powerful drug and Weyes Blood is your source for the purest strain. That's the shortcut synopsis, of course. On her stunning new record, Titanic Rising, Blood delivers sepia-toned folk and pop-tinged tunes that wade in the melancholic waters of vintage Neil Young, Joan Baez, and even Kate Bush. It's an intoxicating, trippy listen at times and has catapulted the singer from novelty to vocal necromancer, as heard on instant classics like "Everyday," which she recently performed during her national TV debut on Late Night with Seth Meyers. (Sat Aug 17, 9 pm, Wonder Ballroom, $16-18, all ages) RYAN J. PRADO
Portland Adult Soapbox Derby
Remember when you were a kid and your parent helped you build a death machine to ride down a hill in? Well, now you can be your own dad and build yourself a soapbox racecar! Adults speed down the hill at crazy speeds in their own handmade contraptions. Sounds like the perfect circus to watch on a sunny summer day. (Sat Aug 17, 9:30 am, Mt. Tabor Park, free, all ages) KELLY KENOYER
Minority Retort
For this special Minority Retort—Portland's terrific comedy showcase, which spotlights comedians of color—former co-host Neeraj Srinivasan returns from LA for one night only! No more Srinivasan after this, I'm serious! Grace Sadie Cejas dishes not only jokes, but valuable life advice. Seattle's Chris Mejia and Anthony Robinson and newcomer Meanroth Ny round out the line-up with the help of the show's excellent hosts Jason Lamb and Julia Ramos. (Sat Aug 17, 8 pm, Siren Theater, $12-15) SUZETTE SMITH
Sa-Roc, Raquel Divar, Brown Calculus, Lisa Vazquez, Amenta Abioto, KayelaJ, DJ Mami Miami
I usually roll my eyes when a local lineup has more than four artists, but this one's a rare gem: a "Portland Shines" concert series presented by Nectar Cannabis and Tasty's Potent Edibles. It's a massive music lineup comprised entirely of women of color. Atlanta-based goddess/MC Sa-Roc headlines the evening, while some of Portland's finest frontwomen offer some serious support for the hefty bill. DJ Mami Miami (AKA Mercury contributor Emilly Prado) will warm up the crowd, and then the night will get increasingly more lit with a variety of sounds that include hip-hop, soul, and jazz influences, plus live looping masters Amenta Abioto and Lisa Vazquez. Swoon! (Sat Aug 17, 8 pm, Bossanova Ballroom, $20-25) JENNI MOORE
Hot Sauce Expo
Good hot sauce makes life just a little bit better, doesn't it? If you think so, head to the hottest show in Portland for the Portland Hot Sauce Expo, where you'll enjoy food and sauce samples, craft beer, and "some of the most insane eating challenges known to mankind." (Sat-Sun Aug 17-18, OMSI, $7-75, all ages)
Portland Metro Reptile Expo
At long last, the annual Portland Metro Reptile Expo is returning to that Holiday Inn by the airport, and this year, there is almost no chance at all that thousands of soulless, dead-eyed monsters will decide to escape en masse, shattering their aquariums and strangling their owners, spitting and slashing as they terrorize the blood-soaked halls of the Holiday Inn, climbing along ceilings and slithering under doors, feasting on the flesh of old women and toddlers alike as they reclaim their world from its complacent interlopers. Will your face be pierced by a cobra's black-poisoned fangs? Will your skull be crushed by a boa constrictor's vicious embrace? Will your screams be the last to echo through the ruined Holiday Inn, drowned out by the unholy screeches of a cold-hearted army that will not rest until each of us has been slaughtered? No one can say. Earth is their world now. (Sat Aug 17, 10 am, Holiday Inn Airport, $5-10, all ages)
Valerie June
The twangy new-folk music of Valerie June may first strike you as straight-up Nashville—but it runs and cuts so much deeper. With lyrics that range from working class to spiritual, and a sound that pull from so many sources—Appalachia, R&B, roots, blues, and more—June infuses her music with a visceral sense of downhome soul. And don't be surprised when you're lulled and pulled into her world, where you'll find yourself simultaneously shaking that ass and stompin' that foot. (Sat Aug 17, 8 pm, Aladdin Theater, $30-33, all ages)
The 15th Annual Zach's Shack Hot Dog Eating Contest
Smack in the middle of one hot-ass August comes one of the finest—and definitely the most gluttonous—Portland traditions: the Zach's Shack Hot Dog Eating Contest, where some of Portland's most gastrointestinally-mighty citizens spend 10 minutes facing—and devouring— a hellscape of buns, lips, and assholes. The Zach's Shack Record? 26 dogs 'n' buns in 10 minutes, courtesy five-time (now retired) champion Ryan "MAX CARNAGE" Rodicker. $10 to try your guts at this sisyphean contest, free to watch the spectacle from the crowd. (Sat Aug 17, 4 pm, Zach's Shack, free to watch, $10 to enter)
This is Portland, Not Portlandia IV
Volume Bomb presents the fourth chapter in their defiant redefinition of what Portland means to people, spreading over 40 bands across four stages on SE Hawthorne, with the Watertrough, Quarterworld, SpaceRoom Lounge, and the Tanker Bar hosting some of Portland's best punk rock outfits. (Sat Aug 17, 4 pm, Various SE Hawthorne Locations, $5)
Sneaker Week PDX: Sneaker Fashion Show
Sneaker-heads get a shot at spotting the newest, best, and most shocking sneaker designs, while also enjoying new stories, live music, interesting art, and more, presented by Bloom Beauty Collective. (Sat Aug 17, 6 pm, Sentinel Hotel, $50-100)
Topless Taco Festival
Before you get your filthy little mind all revved up, stop and think for a second… aren't all tacos technically topless? At least most of them are, and you can eat to your heart's content while helping raise money for breast cancer research at this event, featuring tacos from some of Portland's best vendors, karaoke, a full bar, and more. (Sat Aug 17, 5 pm, Watershed, $20)
Karma Rivera, Mal London
The Hawthorne Theatre Lounge serves up a hometown show with local rapper Karma Rivera, who's known for her lively, rabble-rousing sets and house-party anthems. Fellow Portland-based hip-hop and R&B artist Mal London rounds out the bill. (Sat Aug 17, 8:30 pm, Hawthorne Theatre Lounge, $10-12)
2019 Car Krush Block Party
Not every car show has to be the same gathering of the same old-ish men, puttering around a parking lot drinking tallboys and good-naturedly muttering at one another's cars like outtakes from King of the Hill. Car shows can be more. Like, for example… the 2019 Car Krush Block Party, brought to you by some of the city's most learned and fervent car fanatics, all of whom happen to be women and non-binary femme automotive and business owners. Plus there'll be on-site cocktails from Tryst, Raineer bringing the beer, Sizzle Pie will be there, and not only will you behold automotive excellence, a bunch of classes via certified mechanics are available for you to attend, too. (Sat Aug 17, 3 pm, 7700 SE Stark)
---
Sunday, Aug 18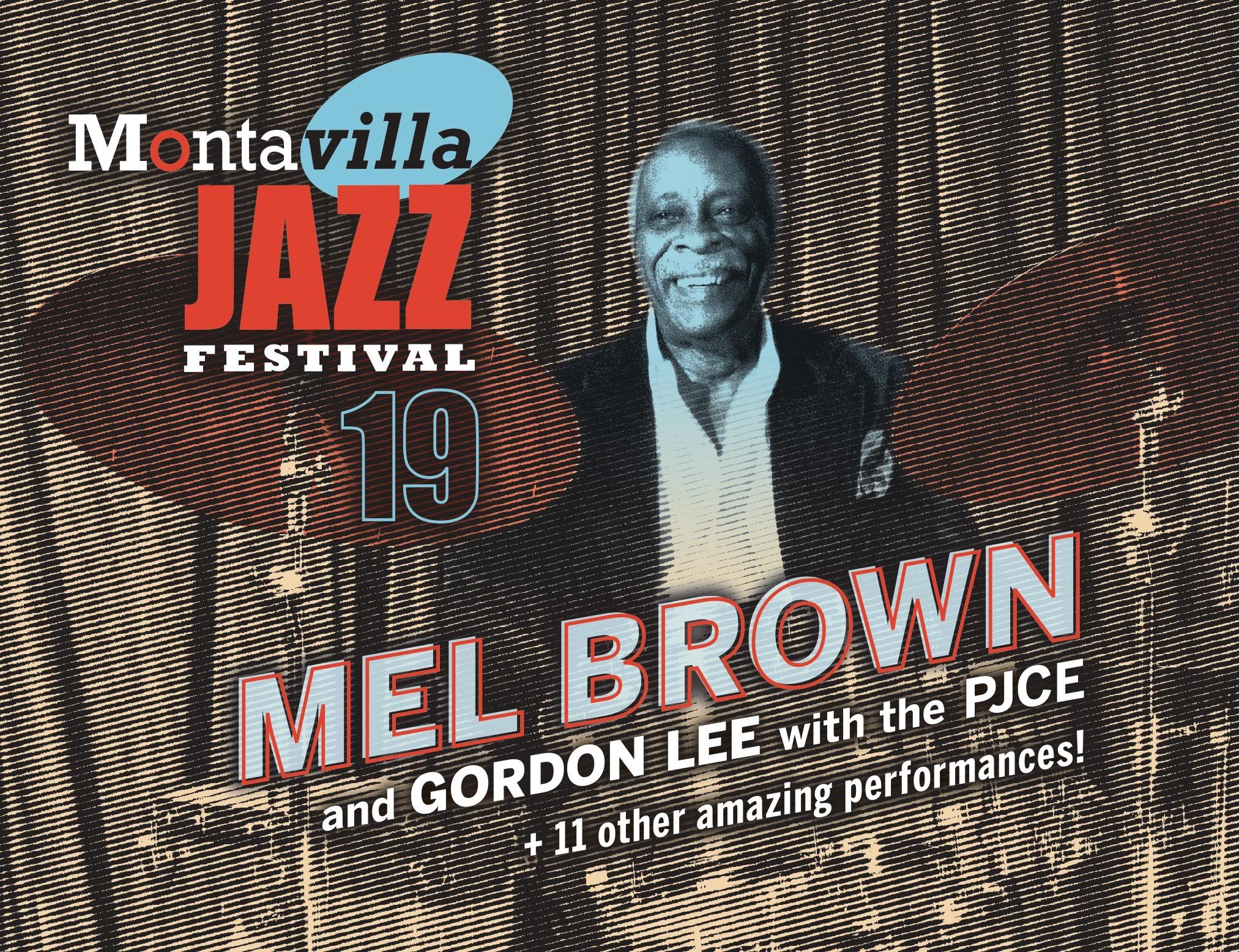 Montavilla Jazz Festival: Mel Brown
With an annual focus on fresh offerings from our local music scene, the Montavilla Jazz Festival brings together a spectacular pair of luminaries to close out this year's celebration. Back in the day, former Motown session drummer and honest-to-god Stumptown jazz legend Mel Brown provided the back beat for folks like Diana Ross and Smokey Robinson, and tonight he teams up with long-time artistic collaborator Gordon Lee, a pianist/composer who has arranged original works specifically for this evening's performance. Portland Jazz Composers Ensemble, a brilliant 12-piece big band, lends their support to the phenomenal duo. (Sun Aug 18, 8 pm, Portland Metro Arts Center, $15-30, all ages) BRIAN HORAY
Street Roots Street Party
Street Roots, your favorite street newspaper and homeless advocacy group, is turning 20 this year! That means they're shutting down the street outside their NW Davis and 2nd office and filling it with music by the Jenny Conlee Quartet, pizza and paella by Toro Bravo, and Laughing Planet burritos! Come celebrate Street Roots' past, present, and future with its stellar journalists, vendors, and longtime friends. (Sun Aug 18, 1 pm, NW Davis & 3rd, free, all ages) ALEX ZIELINSKI
Tribe Mars, Strange Hotels
When the seven-piece band Tribe Mars gets all its members on a stage, the result is a musical collage of jazz, funk, and rock. The group has three vocalists, a guitarist, keyboards, saxophone, and so much more. And their live shows feel like jam sessions, loose and fun. Robert Grubaugh and Brett Van Patten started Tribe Mars when they moved to Portland in 2013. They've since expanded their ranks since to include other locals, like Vaughn Kimmons and Andre Burgos, who also make music under the name Brown Calculus. They'll play Rontoms with Strange Hotels, another jazz-oriented duo with a pop mentality. (Sun Aug 18, 8 pm, Rontoms, free) ISABEL LYNDON
Max Weinberg's Jukebox
The late-night staple and longtime drummer for Bruce Springsteen's E Street Band and his own backing band bring an array of rock and roll classics to the Aladdin Theater stage, with fans in attendance encouraged to call out their requests from a video menu throughout the show. (Sun Aug 18, 8 pm, Aladdin Theater, $37.50-40, all ages)
Charlie and the Chocolate Factory
Broadway in Portland presents this live musical adaptation of Roald Dahl's classic children's story about a freaky, cold-hearted child-murdering capitalist who puts a group of children through a maze of candy-coated death in order to figure out which one of them is worthy enough to take ownership of his blood-soaked capitalist cavity-inducing empire. Get a golden ticket while you can, today represents the last two performances worth of sweet sweet musical homicide to take in! (Sun Aug 18, 1 pm & 6:30 pm, Keller Auditorium, $25-85, all ages)
No Strings Attached: Dr. Dre
Is this the next episode we've been told about all those years ago? We've chilled so long, is this what we've been waiting for? No Strings Attached is taking over the Crystal Ballroom to reinterpret one of the most celebrated hip-hop albums of all time through a full orchestra? What happens when the Dr. Dre discography is translated to strings, woodwinds, timpani, and horns? Tonight is the night you find out. (Sun Aug 18, 7 pm, Crystal Ballroom, $20)
Distillery Row's Summer Beach Bash & 10 Year Anniversary
Celebrate 10 years of Distillery Row at this year's Beach Bash. Eleven distilleries will take over the parking lot of Westward Whiskey in Southeast Portland to bring the beach and sun to the city. Live music, games, activities, food and summertime cocktails will be flowing. RSVP here to join up for a special 10-year toast at 1:30 pm Admission is free and cocktails are $7 each. (Sun Aug 18, 1 pm, Distillery Row, free w/ rsvp)
Brooklyn Bumps Pro Skateboard Contest
Pro skateboarding, free pizza, free beer, and a skateboard carnival? That's one hell of a show, and CCS and Adidas are putting it on, with over 20 of the country's top skaters competing against one another. (Sun Aug 18, 2 pm, CCS, free, all ages)
Don't forget to check out our Things To Do calendar for even more things to do!
[ Subscribe to the comments on this story ]