Best Microsoft Access Programmer Portland OR
by Mercury EverOut Staff
If you're a fan of full-throated, show-stopping, soul-moving entertainment, this is a good week for you. But then again, any week in which you can catch Brittany Howard, Lindy West, Sleater-Kinney, Nicole Byer, and frickin' Cher is a pretty good one. And that's just a fraction of the Things to Do this week! Hit the links below and plan accordingly
---
Jump to:
Monday
|
Tuesday
|
Wednesday
|
Thursday
---
Monday, Nov 18
Chelsea Wolfe, Ioanna Gika
Chelsea Wolfe brings her gothic rock, doom metal, and folk music back to Portland to fill the Wonder Ballroom with darkness in support of her latest album, Birth of Violence. (Mon Nov 18, 8:30 pm, Wonder Ballroom, $25)
Cave In
The long-running post-hardcore act out of Massachusetts brings their fall tour to the Star Theater stage in support of Final Transmission, the band's final album with bassist Caleb Scofield, who died in a car crash a year prior to the album's release. (Mon Nov 18, 8 pm, Star Theater, $21)
The Milk Carton Kids
The Los Angeles-based duo headed up by Kenneth Pattengale and Joey Ryan bring their playful-yet-poignant folk-pop stylings through Mississippi Studios for an intimate show supporting their latest ANTI- Records-issued album, All the Things That I Did and All the Things That I Didn't Do. (Mon Nov 18, 8 pm, Mississippi Studios, $16-20)
Issues, Polyphia, Lil Aaron, Sleep Token
Fresh off a tour supporting Michigan post-hardcore act I Prevail, vocalist Tyler Carter and his Atlanta-based metalcore outfit make their way back to the Crystal Ballroom for a headlining show supporting their latest album, Beautiful Oblivion. Polyphia, Lil Aaron, and Sleep Token round out the all-ages bill. (Mon Nov 18, 6:30 pm, Crystal Ballroom, $22.50-26, all ages)
Cat Clyde
Ontario-hailing singer/songwriter Cat Clyde brings a bluesy concoction of folk and jazz to the stage at Bunk Bar for the Portland stop on a North American tour supporting her new album, Hunters Trance. (Mon Nov 18, 9:30 pm, Bunk Bar, $12)
Mahler's Sixth
Carlos Kalmar leads the orchestra through a rousing rendition of Mahler's Sixth Symphony, with Violinist Alexi Kenney lending his talents to a performance of Mozart's charming Violin Concerto No. 3. (Mon Nov 18, 7:30 pm, Arlene Schnitzer Concert Hall, $24 & Up)
---
Tuesday, Nov 19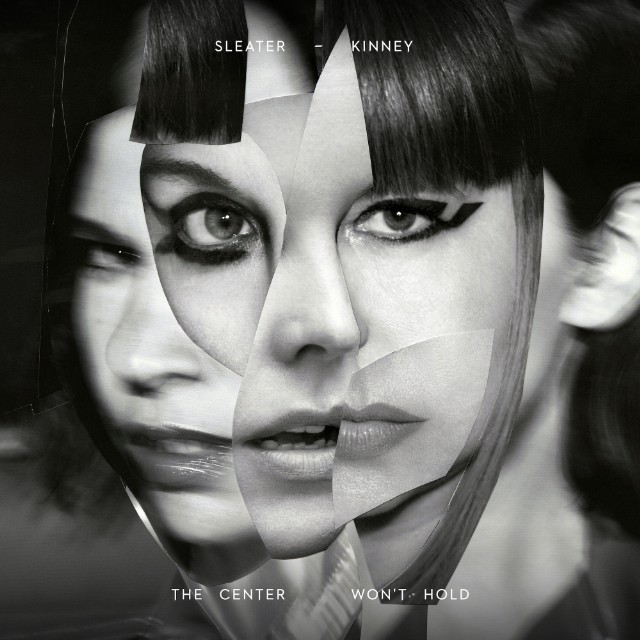 Sleater-Kinney, KAINA
The pioneering Pacific Northwest indie rock outfit headed up by Carrie Brownstein and Corin Tucker returns to the Crystal Ballroom stage for a headlining show supporting their new St. Vincent-produced album, The Center Won't Hold (Tues-Wed Nov 19-20, 8 pm, Crystal Ballroom, $35-40, all ages)
Cher, Nile Rodgers, Chic
If you were wondering if Cher, now 73, is ever going to stop performing—she's not. Cher is a goddamn juggernaut of energy, hits, and sass that will outlast the final cockroach crawling on Earth after climate change has burned the rest of us to a crisp. She will rise out of whatever ashes are left, surrounded by sequined flames, looking FABULOUS, and rocketing into the stratosphere singing, "Do you BELIEVE in life after love?" And as she and her gorgeous contralto voice soars, hurtling headlong into space, she'll still be tweeting sweet shit-talk at Donald Trump, and plotting her fifth comeback (YES, FIFTH—LOOK IT THE FUCK UP) eventually landing in some galaxy far, far away, ready to entertain and delight every person, alien, or thing that is lucky enough to be in her glorious path—just as she has for the past 44 years. Nile Rodgers and Chic ("Le Freak," "Good Times") are fortunate enough to be sharing this bill (those lucky sons of bitches). (Tues Nov 19, 7:30 pm, Moda Center, $64.95 & Up) WM. STEVEN HUMPHREY
Liturgy, Truck, U Sco
Like foie gras and Snickers and amusement parks, Liturgy songs are deeply satisfying until the second you've had enough, at which point you just want to bail and not think about having a body and brain anymore. This is not a knock on band mastermind Hunter Hunt-Hendrix's boundary-nudging black metal. His compositions mess with the cloistered world of extreme music in rewarding ways, but they can be kind of a lot. Take this not as a warning but as a promise: Liturgy will push you past the line between too much and way too much, and you'll definitely feel it in the morning. (Tues Nov 19, 9 pm, Twilight Cafe & Bar, $12) CHRIS STAMM
Bianca Del Rio: It's Jester Joke
If you're not familiar with the sharp-tongued comedy of drag artist Bianca Del Rio (real name Roy Haylock), let's get you up to speed! Bianca took home the crown in season six of Ru Paul's Drag Race, and is widely regarded as one of the world's most hilarious insult comics. BUT THAT IS NOT ALL. She's also the quick-witted darling who will beguile and entertain you with wild true life stories, all peppered with her signature filthy language. In other words, dirty birds, miss this at your peril. (Tues Nov 19, 8 pm, Revolution Hall, 42.50) WM. STEVEN HUMPHREY
Matisyahu
The Grammy-nominated reggae artist and beatboxer who came up in the jam-band scene brings his live show to the Wonder Ballroom stage. (Tues Nov 19, 8 pm, Wonder Ballroom, $35)
TroyBoi, Yultron, Argenil
The rising producer out of South East London returns to the Roseland stage when the "Nostalgia" Tour rolls through Portland. (Tues Nov 19, 8 pm, Roseland, $25-30)
Hilltop Hoods, Adrian Eagle
The long-running Australian hip-hop group headed up by MCs Suffa and Pressure and DJ Debris bring their live show to the Doug Fir stage when "The Great Expanse" World Tour stops off in Portland. (Tues Nov 19, 9 pm, Doug Fir, $20-25)
Oregon Jewish Voices 20th Anniversary Reading
For its 20th anniversary, this yearly reading features contributions from five writers in the 2019 program, including Eric Flamm, Suzy Harris, A. Molotkov, Willa Schneberg, and Sabena Stark. Hosted by OJMCHE Director Judy Margles. (Tues Nov 19, 7:30 pm, Oregon Jewish Museum, $8-10, all ages)
---
Wednesday, Nov 20
Julia Jacklin, Christian Lee Hutson
Anyone present at either of Julia Jacklin's Pickathon performances this past summer (but especially her Treeline Stage set) are keenly aware of the Australian artist's hypnotic stranglehold on timeless folk songwriting. Her 2019 sophomore record, Crushing, catapulted her into the echelon of Aussies/Kiwis apparently plotting to take over the singer-songwriter world (along with Courtney Barnett, Aldous Harding, and Stella Donnelly, to name a few). "Crushing" is a great descriptor for Jacklin's easy-breezy pop tunes, too, like the driving, heavy-lidded "Head Alone" or the more raucous "Pressure to Party." Give her a great welcome back to Oregon tonight in the cozy Aladdin. (Wed Nov 20, 8 pm, Aladdin Theater, $18-22, all ages) RYAN J. PRADO
Brittany Howard, Georgia Anne Muldrow
Alabama Shakes arrived fully formed, and their two startlingly great albums pushed the boundaries of Southern rock out to new dimensions. Singer Brittany Howard's first solo album, Jaime, picks up where the Shakes left off, with Howard delivering a slate of deeply emotional, soulful tunes across an otherworldly R&B/funk backdrop, proving once again she's among the most vital voices in American music. (Wed Nov 20, 8 pm, Roseland, $54.50-69.50, all ages) NED LANNAMANN
Alessandro Cortini, Synth Witch
Best known as the keyboard player in Nine Inch Nails and the frontman for electronic-alternative band SONOIO, Alessandro Cortini is coming to shake things up at Holocene. Strangely, Cortini's solo artistry is almost unheard of, which makes describing why you should see this show harder than normal. Cortini's an artist who cares about his craft; every note is calculated, but only you can determine how they are deciphered. Attending a Cortini show almost feels intimate, but he is a master of tone and bass, so even when you feel alone, it will warm your soul to know that you aren't. Get out on the dance floor and get ready to have your mind blown. (Wed Nov 20, 8 pm, Holocene, $18-20) KATHERINE MORGAN
Pacific Latitudes, Coastlands, Floating Room
Fresh off the release of their long-awaited debut album, Ghosts in the Land of Promise, rising local quartet Pacific Latitudes bring their pop-leaning grunge and indie rock to the Doug Fir stage for a hometown show. Like-minded locals Coastlands and Floating Room round out the bill. (Wed Nov 20, 9 pm, Doug Fir, $10-12)
Killy, Coi Leray, Nessly
Fresh off a tour supporting fellow Canadian rapper NAV, Toronto-hailing hip-hop artist Khalil Tatem, better known by his stage name Killy, returns to town for a headlining show supporting his 2019 album, Light Path 8. Coi Leray and Nessly round out the all-ages bill. (Wed Nov 20, 8 pm, Hawthorne Theatre, $18.50-22, all ages)
Rich Hunter, Emze
Portland singer/songwriter Rich Hunter brings his contemporary R&B and neo-soul sounds to Portland's newest hotel/bar/venue for a free, all-ages performance. (Wed Nov 20, 8 pm, KEX, free, all ages)
The Cinematic Orchestra
The long-running British nu jazz and electronic music group headed up by Jason Swinscoe returns to North America for the first time in over a decade for a run of shows supporting their latest album, To Believe. (Wed Nov 20, 8:30 pm, Wonder Ballroom, $30)
---
Thursday, Nov 21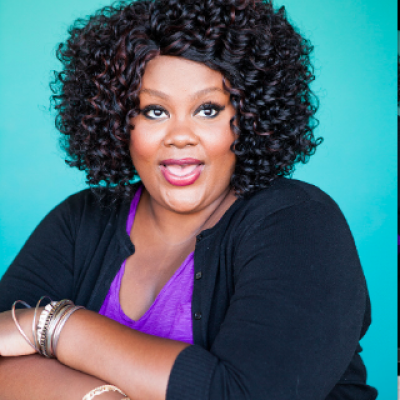 Nicole Byer
Helium hosts a weekend of stand-up with the Los Angeles-based comedian and actress who came up in New York City as a student at the Upright Citizens Brigade and went on to become the host of Netflix's hit comedic reality bake-off, Nailed It, as well as make appearances on MTV's Girl Code, 30 Rock, @Midnight, and Conan. (Thurs Nov 21, 8 pm, Helium Comedy Club, $17-33)
Lindy West
The Witches Are Coming is the timely new cultural critique from writer, comedian, and activist Lindy West, author of the New York Times bestselling memoir-turned-critically acclaimed Hulu TV series Shrill. (Thurs Nov 21, 7:30 pm, Powell's City of Books, free)
Una Noche de Bienestar: Building Hope in the Immigrant Community
Revolution Hall hosts a musical celebration of Portland's immigrant culture, community, and strength. With live performances from beloved local acts Orquestra Pacifico Tropical and Luz Elena Mendoza, along with L.A.-based singer/songwriter San Cha. All proceeds will go to benefit Bienestar, a nonprofit affordable housing developer in the Portland Metro Area. (Thurs Nov 21, 8 pm, Revolution Hall, $30)
Bossin' Up
Comedian Shrista Tyree's monthly hip-hop showcase settles into its new home at the Fixin' To with a headlining set from rising Portland rapper Kayela J, along with support from Samuel The 1st, Micah The Rapper, Mayes Benji, and a DJ set by 94Prynce. (Thurs Nov 21, 9 pm, The Fixin' To, $10)
Hovvdy, Nick Dorian, Caroline Says
The Austin duo comprised of Charlie Martin and Will Taylor bring their slow-burning blend of indie rock and pop to the stage at Mississippi Studios for the Portland stop on a tour supporting their latest album, Heavy Lifter. (Thurs Nov 21, 8 pm, Mississippi Studios, $12-14)
Kevin Gates, YK Osiris, Rod Wave, SDot Fresh
The rising hip-hop artist out of Baton Rouge returns to the Roseland stage for an all-ages stop on the "I'm Him" Tour, supporting his eagerly awaited sophomore album of the same name. (Thurs Nov 21, 8 pm, Roseland, $38.50-58.50, all ages)
Jesse Cook
An evening with the Juno Award-winning Canadian guitarist and composer known for pioneering the nuevo flamenco sound. (Thurs Nov 21, 8 pm, Aladdin Theater, $27.50-42.50, all ages)
Jason Nash
The Los Angeles-via-Boston comedian and internet personality who reached the semi-finals on Last Comic Standing in 2010 before breaking out on Vine and YouTube later in his career brings the "Rest When I'm Dead" Tour to the Wonder Ballroom. (Thurs Nov 21, 8:30 pm, Wonder Ballroom, $35-38, all ages)
Korgy & Bass
Some of the best beats ever crafted in the Pacific Northwest come from the minds and hands of Korgy & Bass, and their latest music will be given extra dimension at this latest installment of Kendall Concerts' planetarium concert series. (Thurs Nov 21, 8 pm, OMSI, $15, all ages)
Don't forget to check out our Things To Do calendar for even more things to do!
[ Subscribe to the comments on this story ]